How rising temperatures are fuelling risk to human health
Human-induced climate change and rising temperatures are a growing threat to human health. Old people and those with comorbidities are at greatest risk.
By Vandita Sariya / Jun 7, 2022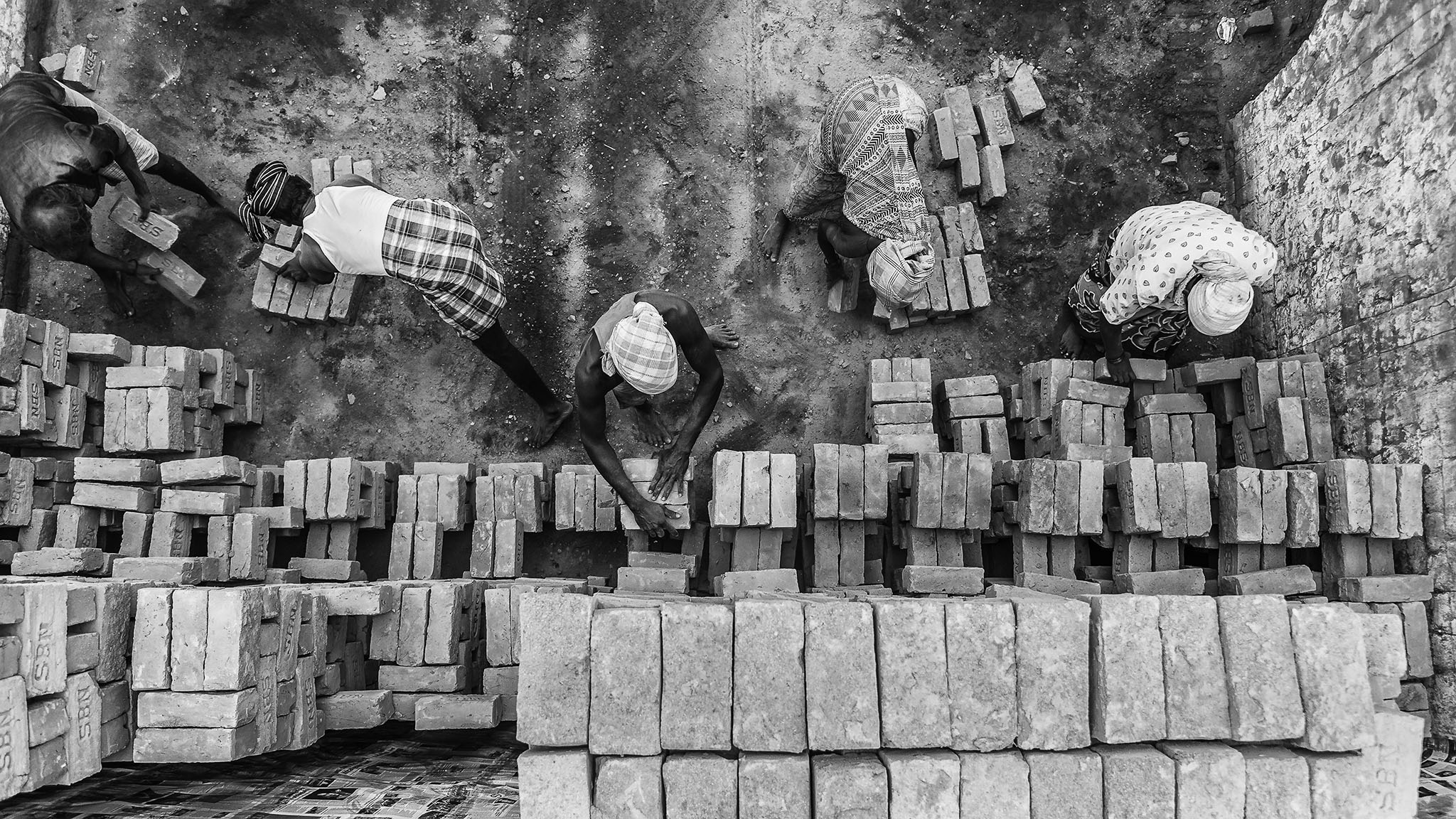 The inability to work during high heat can have serious financial implications for many, leading to mental stress.
After witnessing temperatures soaring up to
49°C
and a prolonged intense heat wave, the last few days finally brought some
momentary respite
from the ongoing heatwaves in the capital. While citizens can take a breath of relief, for now, a
recent stud
y by scientists at World Weather Attribution says that early heat events like this are 30 times more likely to happen because of human-induced climate change.
Over the past few weeks, India witnessed an early, unexpected and relentless heatwave. The consequences were many including
water shortage
,
crop failure
and threat to public health.
Direct impacts on physical health
In Maharashtra alone, over
25 people have died
because of heatstroke, the health department showed over 374 cases of heat stroke have been recorded in the state.
In Delhi, doctors across government hospitals observed
a spike in patients
with symptoms connected to heat exposure, including dizziness, fatigue, dehydration, and fluctuations in blood pressure.
According to the Lancet Countdown on Health and Climate Change 2021
report
, India is one of the five countries in the world whose vulnerable populations had the most exposure to extreme heat between 2017- 2021. In 2019, heat killed 46,562 people in India, the second highest number in the world after China (72,019).
With heat-related incidents predicted to grow, there's a rising threat to human health. "Depending on geography, people have different levels of heat tolerance. Even in the same area, heat affects different people differently, in exertional and non-exertional ways", says Dr Dileep Mavalankar, Director, Indian Institute of Public Health.
Exertional heat impact is more common in younger people who are constantly exposed to high heat while engaged in strenuous physical activity for longer periods, for example, working around a furnace. Non-exertional heat stroke is found more with people with comorbidities and older people. It is also harder to diagnose.
Losing night's sleep
"However, our focus on only maximum temperatures misses the point. It is crucial to note the minimum temperature of the day. It is the temperature at night that decides if our body gets any respite or not," adds Dr Mavalankar.
In some parts of the world,
nights are getting warmer
faster than the days. A
recent study
also found that the average global citizen is already losing 44 hours of sleep a year because of rising heat. The report says sleep loss per degree of warming is about a quarter higher for women than men, twice as high for those over 65 years old and three times higher for those in less affluent nations.
The Intergovernmental Panel on Climate Change (IPCC)'s working group II report titled "
Climate Change 2022: Impacts, Adaptation and Vulnerability"
released in March had flagged that Asia is experiencing high human mortality due to heat extremes. deaths related to circulatory, respiratory, diabetic and infectious disease, as well as infant mortality are increased with high temperature. More frequent hot days and intense heat waves will increase heat-related deaths in Asia.
"As heat rises, the human body tries to cool itself by perspiration. This puts added pressure on the heart. Excess perspiration combined with dehydration can also lead to kidney damage," warns Dr Rakesh Parashar, Health policy expert and global health consultant.
In the same report, IPCC has predicted that as temperatures rise, the number of months suitable for transmission of Malaria will grow, besides the southern and the eastern states, with potential outbreaks in the Himalayan region. Dengue risk, in particular, will increase with longer seasons and a wider geographic distribution in Asia, Europe, Central and South America and sub-Saharan Africa, potentially putting additional billions of people at risk by the end of the century.
With climate change affecting rainfall patterns, it is influencing the range and distribution of vector borne diseases like malaria, dengue, etc. Rising temperatures and increased precipitation can
enable the vector's ability
to breed longer.
Direct impacts on mental health
The impact of heat does not stop at physical stress, but also takes a toll on our mental health. Having a
pre-existing psychiatric illness
can triple the risk of death during a heat wave. Children and the elderly are at a risk of dehydration and electrolyte imbalance which can cause behavioural symptoms.
The inability to work during high heat can have serious financial implications for many, leading to mental stress. Due to the fallen wheat production because of heatwave and mounting debts, 14 farmers in Punjab
died by
suicide.
Indirect Impacts
Crop failures or shrivelling because of heat can exacerbate malnutrition which is already a
big problem
in India.
As our planet keeps on warming, there have been increased instances of thawing permafrost.
Research
has looked at how chemicals like DDT and microbes – some of which have been frozen for thousands, if not millions, of years – could be released from thawing permafrost.
Another
study
suggests that as soaring temperatures will force migration to cooler areas, new animal encounters will take place. This can boost viral outbreaks. This is most likely to occur in species-rich ecosystems at high elevations, particularly areas of Africa and Asia, and in areas that are densely populated by humans, including Africa's Sahel region, India and Indonesia.
Many countries around the world are now
appointing heat officers
, to specifically deal with rising heat and to take action on heat mitigation and management.
With innumerable threats that a warming planet poses to our health, there is also an urgent need to reevaluate our health system and their ways of addressing climate induced impacts on our health.
Heatwave
Health