Climate Change: Heat builds up across Northwest India, major threat to wheat crop
Absence of Western Disturbances have paved way for the early warming, indicating a repeat of what we experienced in 2022 across large parts of the country. With this, India is once again likely to miss the spring season.
By Editorial Team / Feb 22, 2023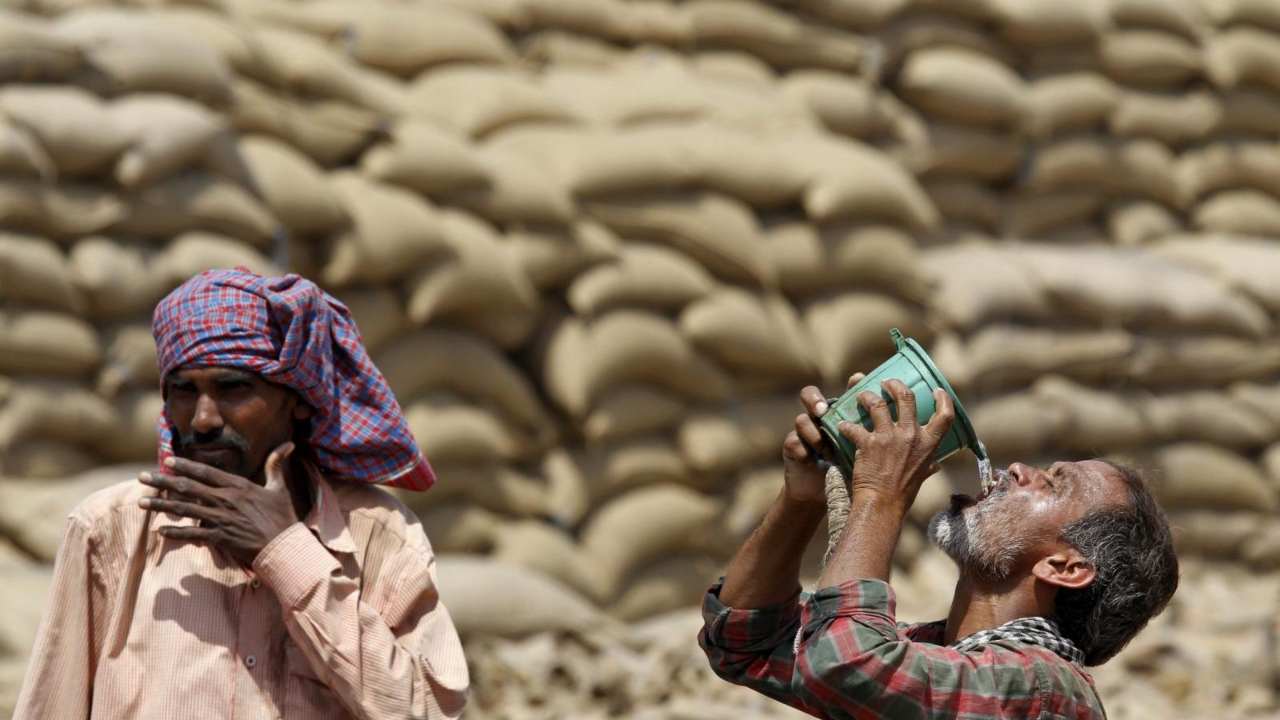 Image Credit: Firstpost
February 2023 has started on a warm note with temperatures settling in the higher 30s across the northwestern plain. Insignificant snow in the Western Himalayas and absolutely no rains across plains of Northwest India, temperatures have been increasing across the region. Meteorologists have been blaming the absence of Western Disturbances (WDs) for the early warming, indicating a repeat of what we experienced in 2022 across large parts of the country.
India is once again likely to miss the spring season, which is also known as a transition period from winter to summer.
Winter made a feeble start, with minimal rains during November and December. Thereafter, the core month of January picked up pace, with active Western Disturbances (WD) showing up at regular intervals, leading to spells of cold waves across the northern plains. As a result, the Himalayan states recorded good spells of rain and snow, while plains also had one or two spells of rain and thundershowers, bringing back the winter chill.
However, since the beginning of February, dry weather has made a comeback across the north-western region. According to state-run India Meteorological Department (IMD), the absence of any active WD in February 2023 alongwith dry spell prevailing over the plains and subdued rain and snowfall over the hills are all contributing factors for a warmer February. There is also an anticyclone persisting over south Gujarat which has led to subsidence of warm air, and weaker sea breeze and stronger land breeze over the Konkan coast, all leading to further increase in temperatures.
"Western Disturbances have been playing hide and seek with the region. Their frequency has been low as well as their intensity. In wake of this, temperatures have been rising across Northwest India. As we progress, the anti-cyclone over Gujarat and adjoining areas will get more marked, bringing in warm air to the north-western plains. This would further increase the temperatures. In all probability we are heading towards a warmer February, maybe a replica of 2022," said Mahesh Palawat, Vice President – Meteorology and Climate Change, Skymet Weather.
India witnessed an extraordinary heatwave in 2022, with both March and April securing a rank in the history of 122 years since meteorological record-keeping was initiated in 1901. According to meteorologists, the absence of active Western Disturbances in 2022 had led to terminal heat and heat waves as early as the end of February and beginning of March.
Heatwave, which is more prominent in north-western plains and parts of central India, had covered almost all parts of the country by April 2022. In fact, southern parts of the country also recorded a heat wave.
Heat wave is declared if the maximum temperature of a particular station reaches at least 40 degree Celsius or more for plains and at least 30 degree Celsius or more for hilly regions and departure from normal is 4.5 degree Celsius to 6.4 degree Celsius.
According to a study by WWA (World Weather Attribution) on heatwaves in India, the 2022 heatwave was 30 times more likely as a result of climate change. The heatwave 2022 led to at least 90 deaths across India and Pakistan. The results of the rapid analysis showed that an unusually long and early onset heatwave spell like the one India and Pakistan experienced is very rare, with a chance of occurring only once in 100 years. The findings also claim that if global mean temperature reaches 2°C, heatwaves would be two to twenty times more probable and the temperatures would be 0.5-1.5 degrees warmer than what we have seen in the 2022 heatwave event.
Impact of heat: Threat of crop damage looms large over wheat
Incredibly high temperatures last year led to multiple macroeconomic repercussions including a ban on the export of wheat, reversing India's initially positive food export outlook in the face of the Ukraine-Russia war and ensuing food insecurity. Extreme heat cascading has negative impacts on agricultural workers. High temperatures decrease labour productivity, farm workers and farmers are often required to change or diminish working hours due to the unbearable heat during the daytime, while the unusually extreme high temperatures also decrease crop production, causing direct economic loss to farmers. It is a negative loop impacting agricultural wages and loss of income.
According to a report, almost half of the total potential work hours lost globally occurred in the agricultural sector including for India. The impact of heat exposure on working hours could therefore affect food production. Although heat affects labour capacity across all genders, differences in occupation might drive gender disparity. Men make up 80% of the total employment in the construction sector, and women in rural areas, and particularly indigenous women in rural areas, who are dependent on local natural resources for their livelihood would be particularly affected by the impacts of climate change on labour capacity.
To check inflationary trends in the food economy, the Central Government has reduced the reserve price of wheat up to 31 March 2023. The reduction in reserve price will help in reducing market price of wheat and wheat products for consumers, which have been increasing due to exports. During April-December, India exported 4.6 million tonnes of wheat to around 69 countries.
Following the same lines, IMD has already issued a warning against rising temperatures for farmers across Punjab, Haryana, and Rajasthan, especially for the wheat crop. This higher day temperature might lead to adverse effects on wheat as the crop is approaching reproductive growth period, which is sensitive to temperature. High temperature during flowering and maturing period leads to loss in yield. There could be a similar impact on other standing crops and horticulture.
After five consecutive years of record output, India saw wheat output downfall in 2022 as intense heat waves shrivelled up the crops. Farmers are advised to check if the crop appears to be under stress and take adequate measures to conserve the soil moisture and maintain the soil temperature well in advance.
It is clear that the impacts of a changing climate are filtering across lives and livelihoods and it is not an environmental problem alone. According to the recently released IPCC report on Climate Impacts, Vulnerability & Adaptation, globally, heat and humidity will create conditions beyond human tolerance if emissions are not rapidly eliminated. India is among the places that will experience these intolerable conditions.
"We don't have time to waste. The window of opportunity as per the latest IPCC report is about 15-20 years. IPCC has already mapped out on what climate action is required. This means we need to both adapt and mitigate at the same time. Some of these initiatives have co-benefits and we need to focus on both these issues without delay," said Anjal Prakash, Research Director and Adjunct Associate Professor, Bharti Institute of Public Policy, Indian School of Business and Lead Author for IPCC Reports.
Given India's extreme vulnerability to the impacts of climate change, it needs to speed up in mitigating the impacts and adapting to them before some of the changes get locked forever. At present, we are far behind.
Climate Change
heatwave in India
Western Disturbance in India
Global Warming