How Uttarakhand fared in a decade after devastating Kedarnath floods in 2013
Given the fragile nature of Himalayan mountains amidst changing climatic conditions, extreme weather events have only increased in the last 10 years across the state.
By Editorial Team / Jun 16, 2023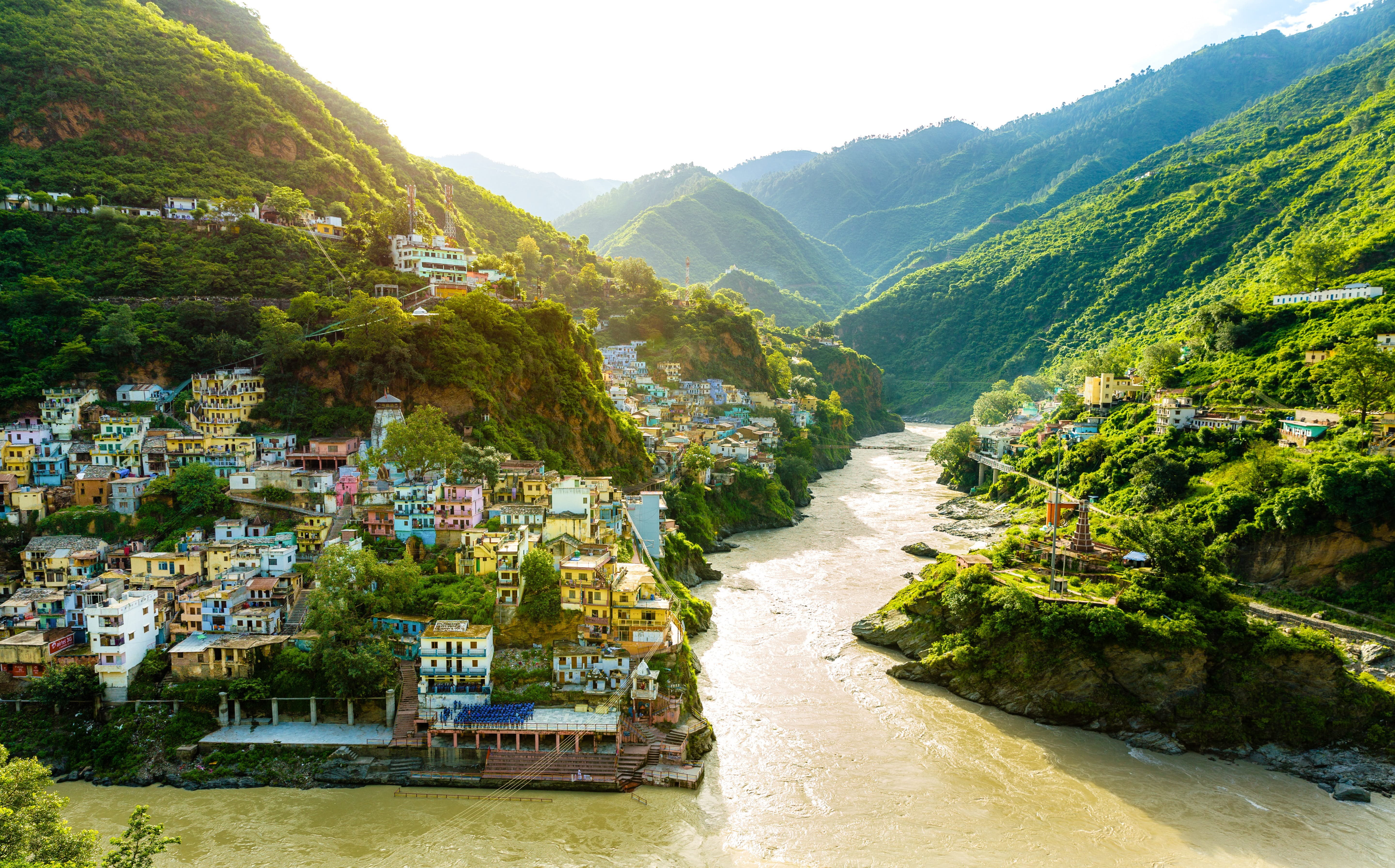 Image Credit: Lonely Planet
June 16, 2013 could be counted as the blackest day in the history of Uttarakhand, when the swollen Himalayan rivers ravaged thousands of lives, human settlements, livestock and agricultural land down the stream. The tourism and hospitality sector, which contributes a major chunk to Uttarakhand's GDP, collapsed completely.
A decade has passed since the tragedy, but unfortunately, that has not changed anything in the state. Given the fragile nature of Himalayan mountains amidst changing climatic conditions, extreme weather events have only increased in the last 10 years across the state, be it flash floods, landslides, soil erosion or forest fires on account of increasing heatwaves. Following are the incidents that have been time and again bringing back focus on the urgent need for resilience and adaptation measures for Uttarakhand.
Forest Fire 2016: The 2016 Uttarakhand forest fires were a series of widespread wildfires that took place between April and May across Pauri Garhwal, Almora and Chamoli districts. The fires were caused due to prolonged dry weather and high temperatures triggering severe heatwave conditions. These fire incidents were the worst recorded in the region as the raging fires reportedly destroyed 4,538 hectares (11,210 acres) of forest and seven people dead. Almora, Chamoli, Nainital, Pauri, Rudraprayag, Pithoragarh, Tehri, and Uttarkashi were declared the worst affected areas as they abound Cheed and Sal trees which are highly inflammable. Forest fires in Uttarakhand also severely affected the wildlife reserves across the state like Rajaji Tiger Reserve, Kedarnath Musk Deer Sanctuary, Corbett Tiger Reserve, and Kalagarh Tiger Reserve.
Forest Fire 2020: The forests of Uttarakhand went on a burning spree that began in October 2020 and went on for the next six months. According to statistics, 989 fire incidents were reported in the forests from October 1,2020-April 4, 2021, destroying around 1,297.43 hectares. 470 incidents of fire were solely reported between November 2020 and January 2021, against 39 incidents reported during the same period in the previous year. This not only burnt away the forests but also destroyed India's precious carbon sinks at a time when the country is already battling with rising climate impacts.
Chamoli Disaster, February 2021: On February 7, 2021, an avalanche along with a piece of glacier came apart from the nearby Ronti Peak triggering flash floods in Chamoli district of the Uttarakhand. A wall of debris and water barrelled down the Ronti Gad, Rishiganga and Dhauliganga river valleys, sweeping away what came in the way. The huge mass of snow, water, boulders and silt slithered down Rishiganga, first damaging a 13 MW private hydel project and then flowing down to Dhauliganga river to swamp NTPC owned 520 MW Tapovan-Vishnugad hydropower project. The tragedy claimed killed 26, while 171 were reported missing.
Flash floods in Raini Village, June 2021: On June 14, Rishiganga river had swollen due to torrential rains for three consecutive days, causing soil erosion from underneath the Raini village. Raini Village was home to India's most famous forest conservation movement 'Chipko Aandolan'. This led to big cracks in several houses, instilling fear among the villagers. Reportedly, a large portion of Joshimath-Malari road beneath Raini village caved in, cutting off more than a dozen border villages of Chamoli district. The Alaknanda river had been eroding the river bank and shifting closer to the village with every incident. According to the disaster management officials, the lower areas of Raini village that house around 55 families were not fit for human settlement. Raini that once got global recognition for ecological consciousness is now fighting for its existence.
Flash floods and landslides, October 2021: Flash floods wreak havoc across Uttarakhand in October 2021, on account of the delay in withdrawal of the Monsoon. The state recorded a whopping 192.6 mm of rainfall against 31.2 mm. Out of this, 122.4 mm of mm was recorded in span of 24 hours. Reportedly, around 52 people lost their lives on account of heavy rainfall and a series of landslides. The worst affected district was Nainital that saw the highest death toll of 28 deaths. The onus of these untimely showers over the state can be attributed to the extended stay of the Southwest Monsoon 2021 over the country. The presence of Monsoon current over the region means the presence of abundance of moisture over the landmass, keeping weather conditions favourable for the formation of the weather systems, bringing rains across the state. According to meteorologists, weather systems do not usually travel inland, especially over the places like Uttarakhand from where Monsoon has retreated. However, the presence of Monsoon Madhya Pradesh invited low pressure areas to travel deep inside the land, giving untimely rainfall.
Joshimath Subsidence, January 2023: Hundreds of houses and roads in Joshimath developed cracks due to land subsidence. Authorities declared it a landslide and subsidence-hit zone. Unsurprisingly, the evidence of such an occurrence was established way back in 1976 when the M C Misra Commission report explained how the town was developed over unstable remains of a landslide and the lack of a concrete rock base made it vulnerable to dissidence. Repeated scientific studies by government authorities and accredited institutes have reiterated that unplanned development, the lack of drainage systems, blasting for infrastructure projects etc will only put the town at high risk, especially since it is situated on seismic zone V and highly vulnerable to earthquakes. However, it seems that all warnings were ignored and unchecked construction activities, rapid urbanisation, building of roads, dams and hydel projects powered on irrespectively.
Global warming, anthropogenic activities, poor response mechanism and inadequate disaster planning have deepened the crisis. It would not be wrong to say that Uttarakhand is an apt example of a ticking time bomb, giving a warning of challenges in preserving India's fragile ecosystems.
Climate Change
Disaster in Uttarakhand
Forest Fires in Uttarakhand
Uttarakhand Floods
Kedarnath Floods 2013