El Nino impacts Monsoon 2023, India heads for record deficit rain in August
After recording excess rainfall in July, August started on a weak rainfall note and is most likely to end with record rainfall deficiency.
By Editorial Team / Aug 29, 2023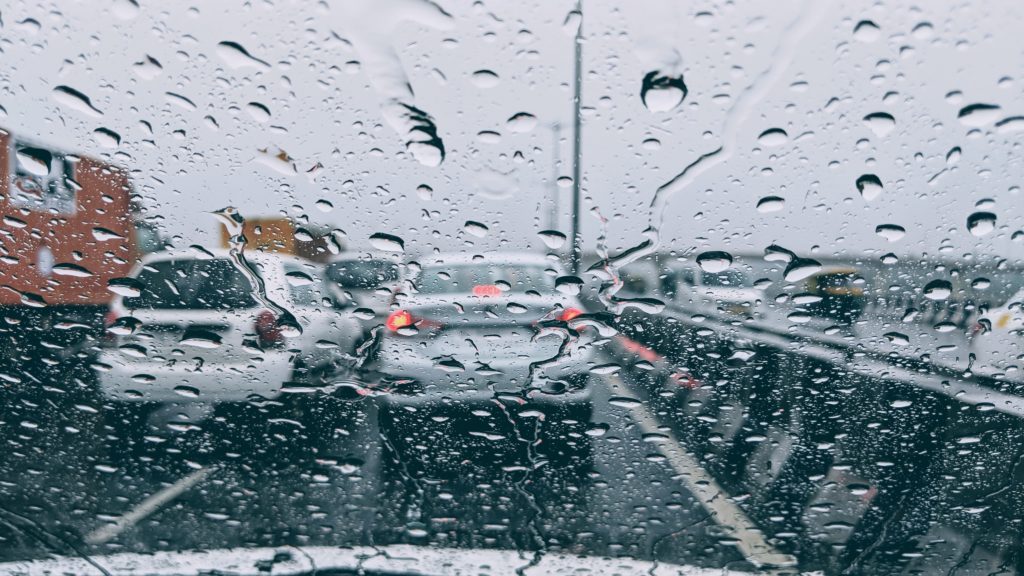 Image Courtesy: India Someday
After recording excess rainfall in July, August started on a weak rainfall note and is most likely to end with record rainfall deficiency. The highest deficiency in August was last recorded in 2005, when the month had ended with a 25% rainfall deficiency for the country.
With the persistent subdued Monsoon conditions, the excess rainfall was consumed within the first week of August. Subsequently, Monsoon 2023 did not recover from rainfall deficiency, which kept piling up. As of August 28, the countrywide cumulative rainfall for the season is a deficit of 8% of the long-period average (LPA). India recorded 625.1 mm of rain against the normal of 679.5 mm from June 1- August 28.
According to meteorologists, extended break-monsoon conditions have led to below-normal rains. On top of that, the absence of any strong Monsoon circulations over the plains has further aided in rainfall deficiency.
"August has been rain deficient by a big margin of around 33% as of August 24 for the entire country. This can be attributed to break-monsoon conditions, which can be touted as one of the longest so far in the history of Monsoon. We did see some brief revival of the Monsoon current around August 20, on account of a feeble weather system. However, it was not active enough to pull the Monsoon trough southwards over the plains. Hence, the axis of the Monsoon trough once again shifted northwards along the Himalayas. As a result, the country has been witnessing mostly dry weather conditions. Still, hilly states of Himachal and Uttarakhand have recorded back-to-back heavy to extremely heavy rains," said Mahesh Palawat, Vice President – Meteorology and Climate Change, Skymet Weather.
The phenomenon of a break in monsoon typically occurs in the months of July and August and lasts for about 1-2 weeks. During these conditions, the Monsoon trough, which governs the rainfall over Northwest and Central India, moves closer to the Himalayas, limiting rainfall over hilly states and adjoining foothills.
El Nino begins to impact Monsoon 2023
June and July successfully evaded the effects of El Nino on Monsoon 2023. During the EL Nino phenomenon, the unusual warming of surface waters takes place in the eastern Pacific Ocean, impacting the wind pattern across the world. It is invariably linked with weak Monsoon rains in India.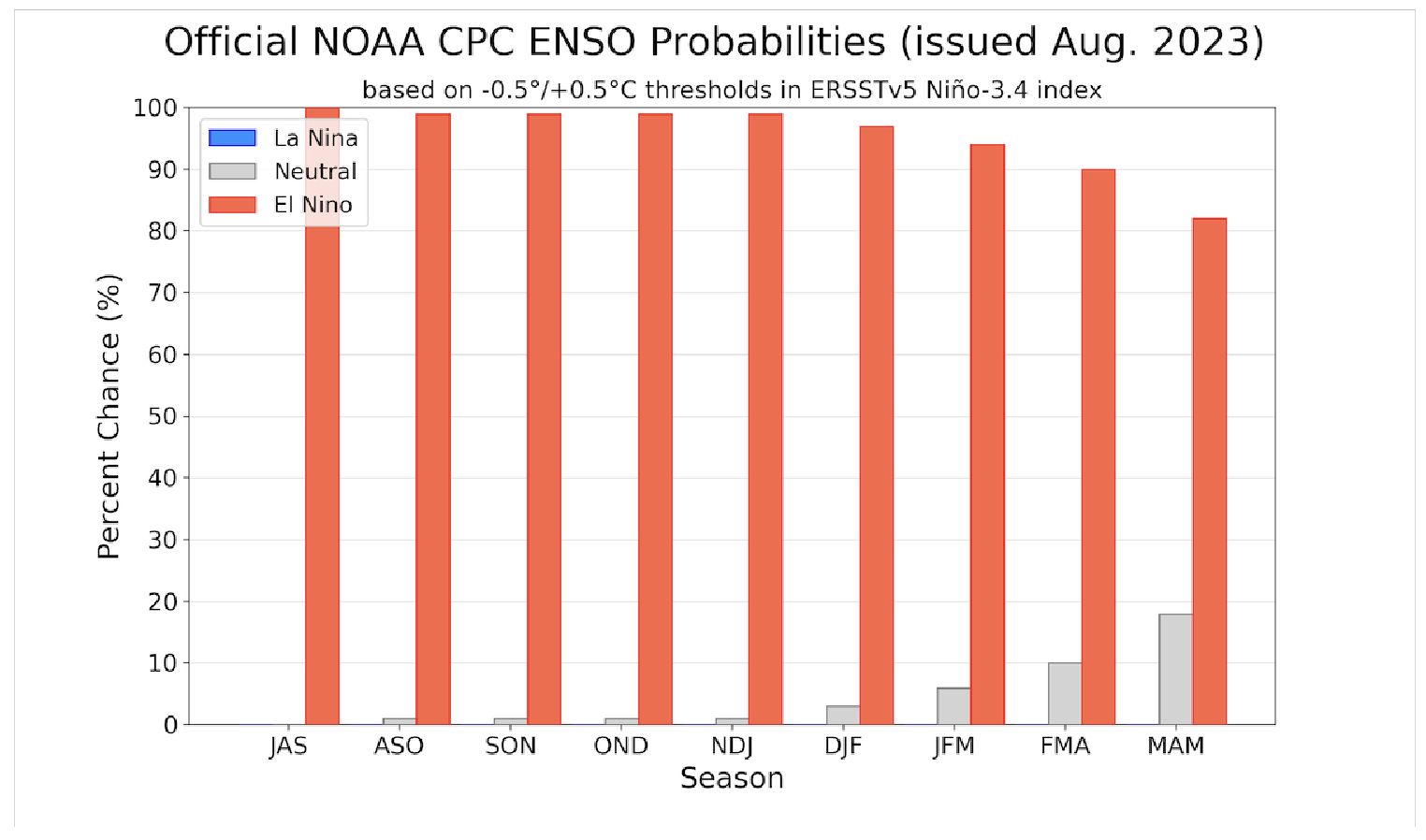 Nearly all weather models indicate El Niño will persist through the Northern Hemisphere winter 2023-24, with chances exceeding 95% through December-February 2023-24. A moderate-to-strong El Niño is favored (ONI between 1.0ºC and 2.0ºC).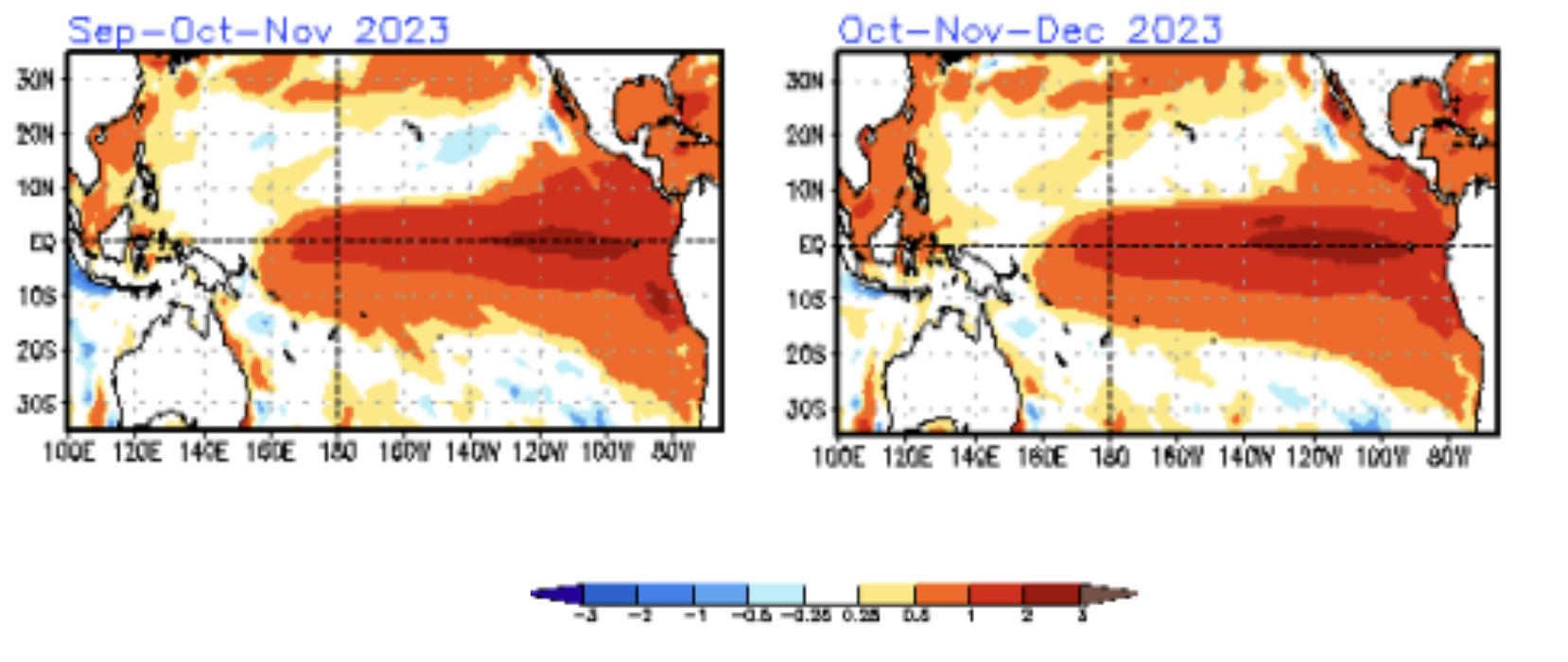 According to statistics, 60% of the El Nino years have resulted in below-normal rainfall in India during the Monsoon season. In fact, during El Nino years, the chances of deficit rains of 20% or more in August are quite high at 47%.
According to experts, its impact on Monsoon is quite evident now.
Monsoon:

Monsoon break is continuing. Assuming it will continue 3 more days, there are 22 break days in monsoon 2023 (Jul+Aug), fifth largest in the record.

Break days are more in El Nino years & shows a strong decadal variability, now in its increasing phase. @moesgoi pic.twitter.com/uEL6OWeoIW

— Madhavan Rajeevan (@rajeevan61) August 28, 2023
Palawat added, "Monsoon conditions are not looking promising in the coming days either. Climate models do not indicate the formation of any Monsoon system that could revive the Monsoon current. Another concerning factor is the steady warming of ocean waters due to brewing El Nino in the Pacific Ocean. The impact of El Nino is already visible on the Monsoon, as we do not see many formations of any circulations. And finally, we cannot even ignore climate change, which worsens the situation. With this, the situation looks grim as there is a high possibility of August recording below-normal rains between 35%-40%. This could be a record deficit month."
The regions that usually contribute the highest in monsoon, the East and Northeast India and South Peninsular are rain deficit by 15% and 17%, respectively. State-wise, Kerala tops the rain deficiency with 48%, followed by Jharkhand at 35%, Bihar at 25% and Karnataka at 20%.
Out of 717 districts, 283 districts have been battling below-normal rainfall as on August 24. Meanwhile, 300 districts have recorded normal rains, 97 districts excess rainfall, and 35 large excess rainfall.
Monsoon in India
Monsoon 2023
El Nino
El Nino and Monsoon
Climate Change